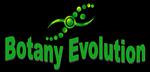 Botany Evolution, LLC
438 Martin Rd. St A
Palm Bay , FL 32909
United States

321-802-4583

---
Botany Evolution LLC was created in 2009 to usher in a new era of botanical products.

Our company specializes in the import, export, marketing, manufacturing and distribution of botanical supplements as well as raw and refined botanical material. Our focus is the future in vaping.



Herbal e-juice will replace nicotine in the following years!





We have an R&D facility that focuses on developing new processes for herbal extraction which allows us to take the botanical products market to a new level. If there is a particular herb that you are looking for that is not on our website please contact us. We have many suppliers around the globe allowing us to easily find things not in the main stream.



Offering top of the line nicotine-free Cloud Chaser e-juices specially formulated for maximum clouds and larger breaths. Shaman Vape, an herbal e-juice line with over 50 different products including our newest line, " Oral Pleasure Vapor." This line is for " Him & Her" and was made from special formulas of herbal extracts to feel happy and sexy.



Another area of expertise is the sourcing of Kava and developing Kava Bars. We import the highest quality Kava from Vanuatu, Solomon Islands, Fiji and Hawaii. If you are considering opening a Kava Bar, contact us. We will be happy to share our decades of experience in the Kava business.
Business Address
438 Martin Rd. St A
Palm Bay , FL 32909
United States

Phone
321-802-4583
Fax
Business Categories
Smoke / Tobacco Shop, E-Liquid / Vape Juice
Business Type
Dropship
Minium Order Requirement
Annual Sales Volume (USD)
Warehouse Size (sq ft)
Showroom
Business Hours
Total Employees